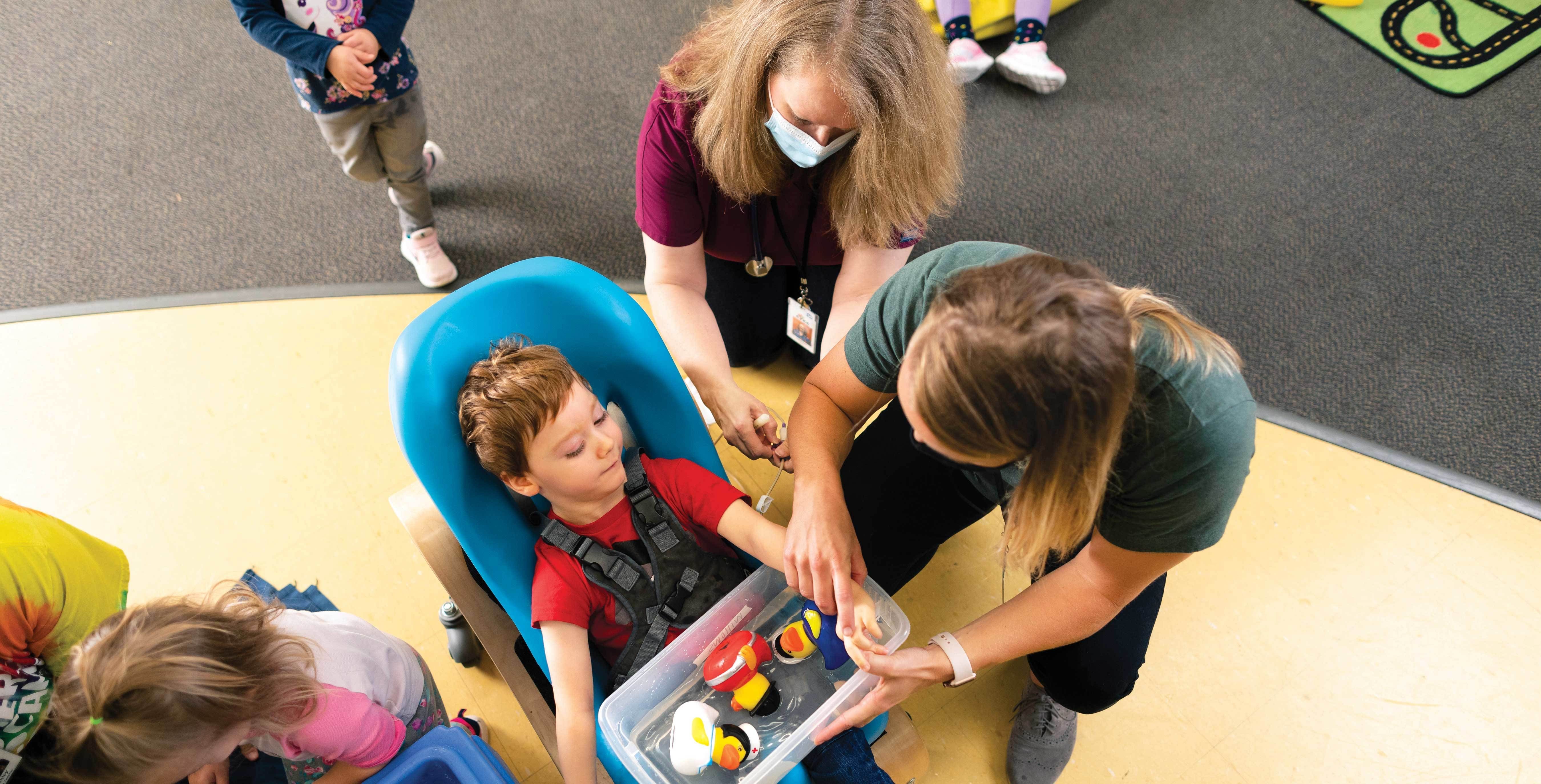 CRCC's skilled pediatric nurses are uniquely trained to deliver a wide variety of specialized medical services, providing a one-of-a-kind healthcare program. 
Each family's primary nurse works closely with their primary care provider to develop a child-specific, physician-approved nursing plan of care. This combines details of required nursing services, doctor's orders and Personal Care Aide plans to meet each client's individual healthcare needs. 
CRCC's nurses also monitor, assess and provide necessary, client-specific interventions that enable your child to be at their healthy normal – and just enjoy being a kid. Examples of this specialized pediatric nursing care include:
Urinary catheterization
Seizure care
Gastrostomy/jejunostomy feedings
Respiratory treatments
Tracheostomy care
Ostomy care
Diabetic-program administration

Now offering even stronger continuity of care
 We believe our unique nursing care should be accessible to your child beyond our centers, which is why we're now offering one-on-one nursing care during the school day. 
A CRCC nurse will meet with your child at CRCC in the morning, attend the school day with them, then return with them to CRCC's facilities at the end of the day. Your child may already receive one-to-one nursing services through another agency, but CRCC is proud to offer an even stronger continuity of care through this new program.

Begin our nursing services
If you have any questions or would like to begin utilizing CRCC nursing services, contact our admissions team at 402.895.4000 or admissions@crccomaha.org.