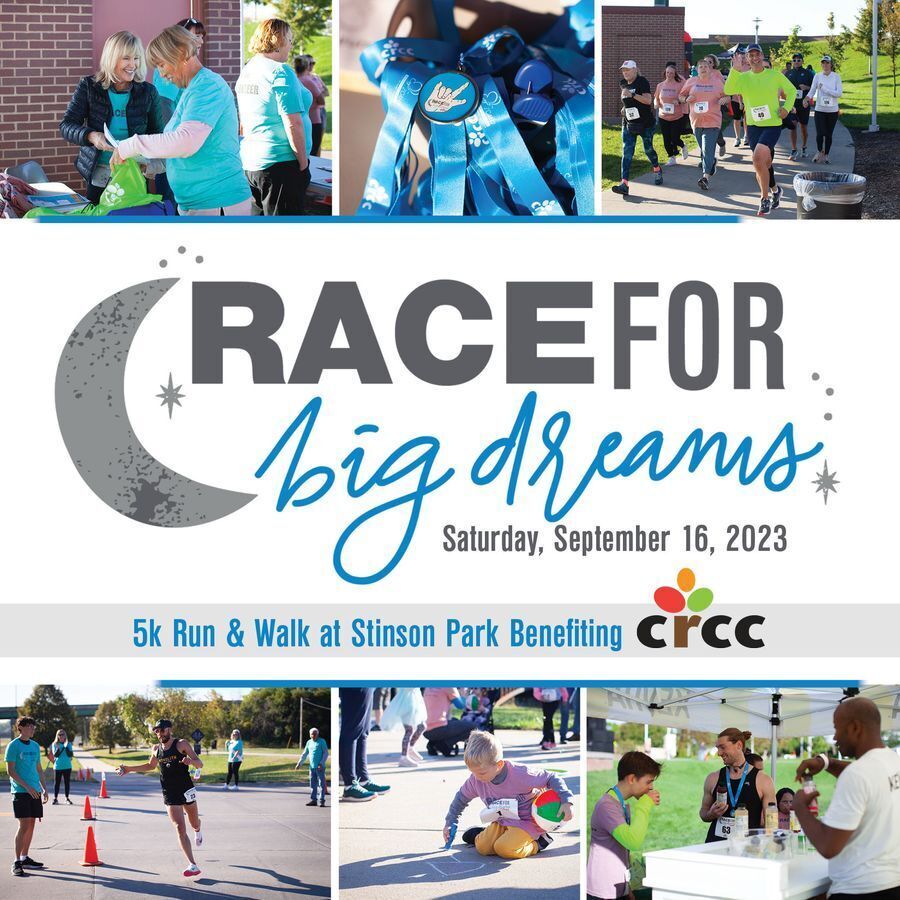 Last year, CRCC held its first annual Race for Big Dreams where we honored JJ Sund, a loving young boy whose life was entirely too short due to a genetic disorder known as ZC4H2 Deficiency. JJ's parents, Lisa and Lonny, partnered with CRCC in bringing the Race for Big Dreams idea to fruition to honor JJ and the other wonderful kids and families of CRCC.   
This year, we are honoring Dillon, who was diagnosed with Duchenne Muscular Dystrophy (DMD), a rare, genetic condition characterized by progressive muscle damage and weakness. Over time, children with DMD develop problems walking and breathing, and eventually, the heart and the muscles that help them breathe will stop working. Sadly, Dillon passed away last fall. 
Please join us as we honor JJ, Dillon and all of the amazing children at CRCC. The Race for Big Dreams is a family friendly event, with options for serious runners (timed 5k) or less serious runners and walkers (untimed 5k or 1 mile fun walk).