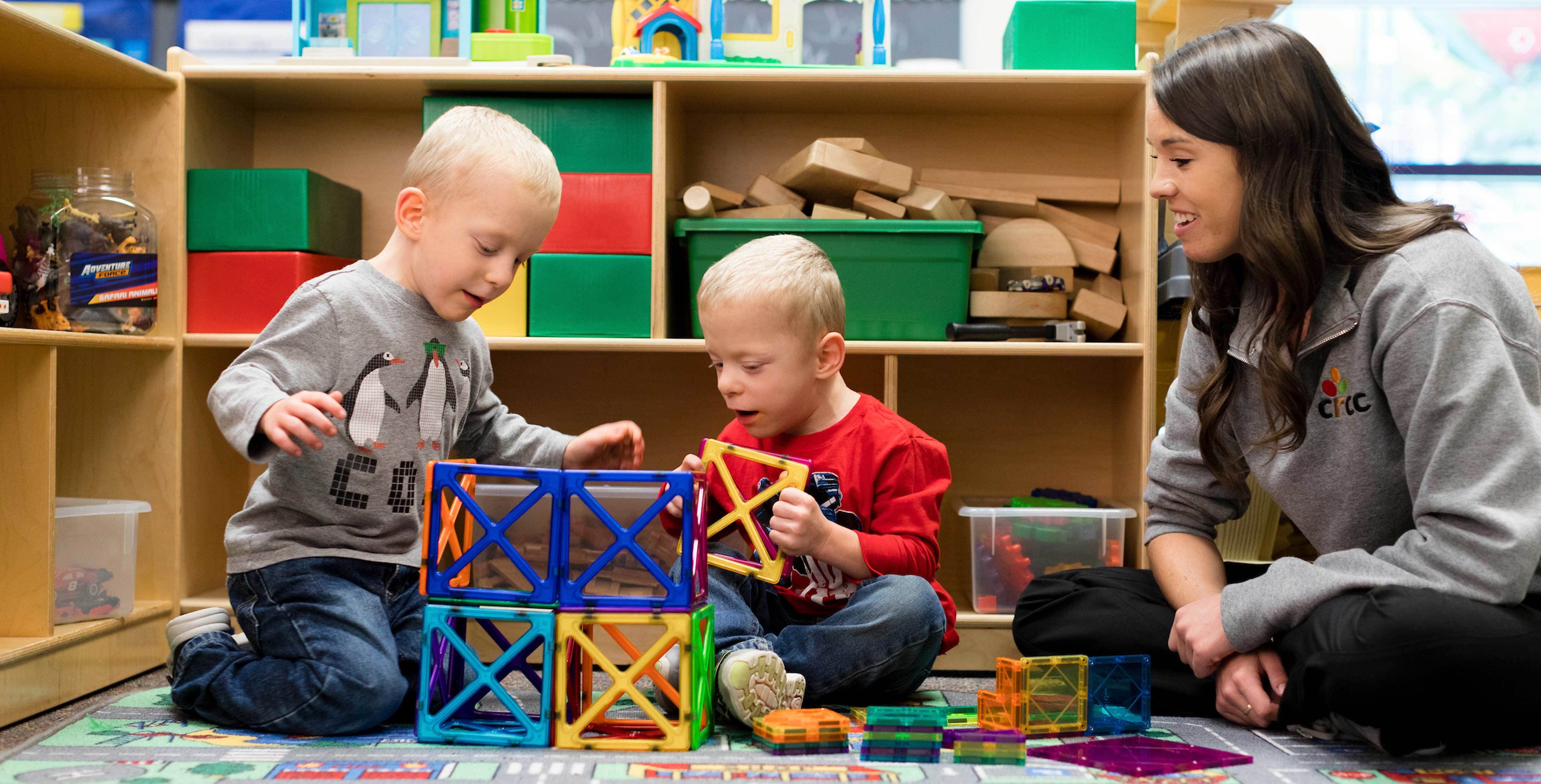 CRCC brings children together to learn in an early childhood environment centered on excellence, joy and inclusion at both CRCC centers in our Birth to Three Education Program and Learning Together Preschool.
When infants and toddlers of all abilities grow and develop in an integrated learning environment, peer-to-peer interaction brings as much value to their learning as the outcomes-based curriculum does. Children at CRCC are presented with rich experiences that teach them empathy, compassion, understanding, patience, diversity and more.

Well-rounded care for every child
At CRCC, highly trained, certified and experienced teachers, therapists, nurses, medical practitioners and leadership come together to provide well-rounded care using an innovative curriculum.
Our inclusive early childhood education programs feature: 
A clean, safe environment with robust safety precautions in place
Low child-to-adult ratios to ensure that your child gets the right amount of attention from a professional who fully understands their unique needs
Integrated therapy services and sensory breaks to make your child more comfortable, secure and able to focus
Individualized education programs that provide a deeper understanding of your child's strengths and challenges, as well as goals for how to help your child improve and build skills
Early intervention services, such as occupational, speech and physical therapy to decrease the need for specialized help later
An environment that is safe, supportive and engaging by using the Whole Child approach
Quality services to prepare children for long-term success
CRCC has demonstrated to a team of surveyors its commitment to offering programs and services that are measurable, accountable and of the highest quality, resulting in the award of a CARF three-year accreditation. This accreditation represents the highest level of accreditation that can be given to an organization and shows CRCC's substantial conformance to the CARF standards.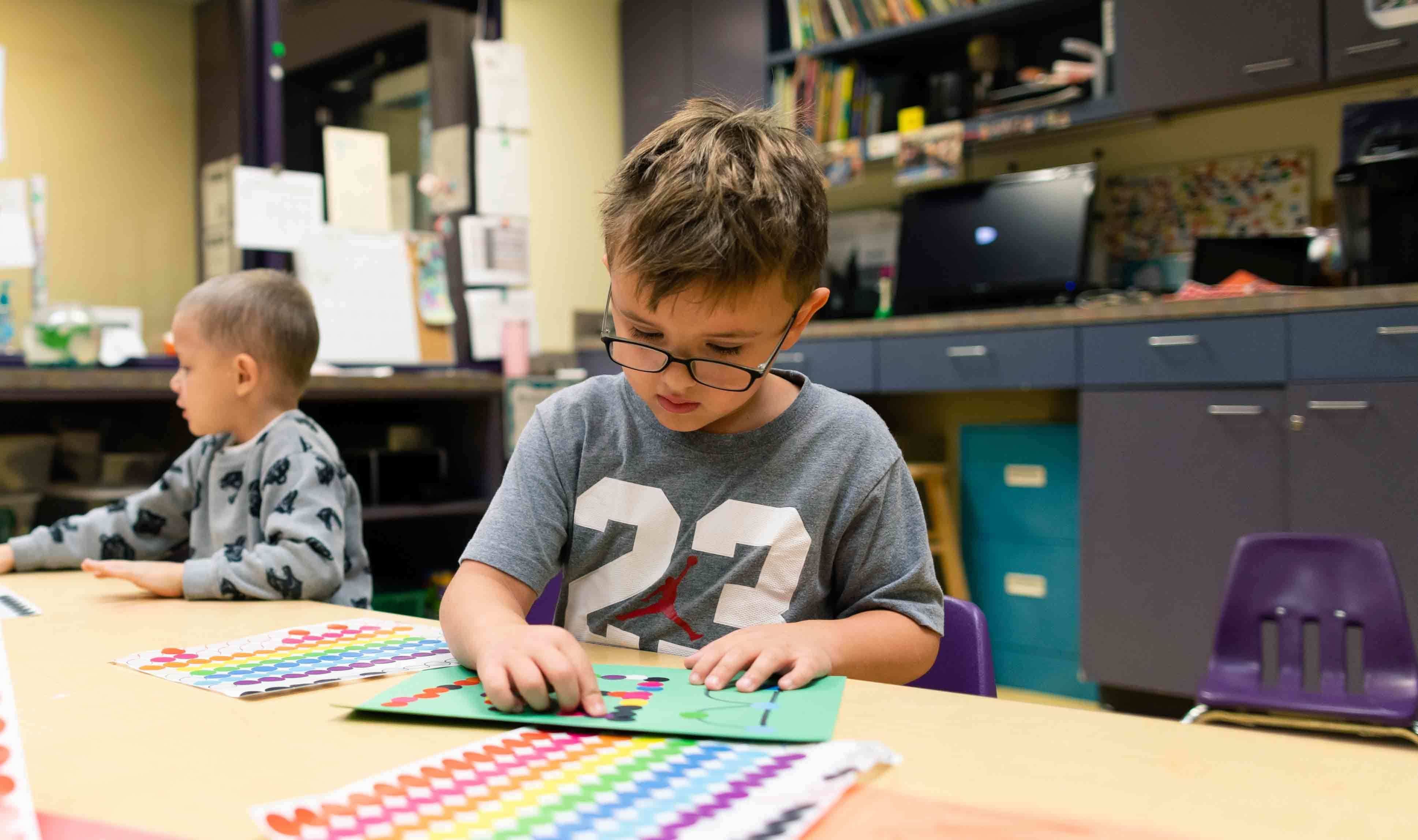 Join our programs
Please call the center at 402-895-4000 and speak to a client care coordinator about availability.
Care is available from 6:30 a.m. - 5:30 p.m., Monday through Friday. Our weekly rate covers excellent education, thorough cleaning and engaging activities, as well as breakfast, lunch and two snacks each day. 
Contact us to learn more about our early childhood programs.