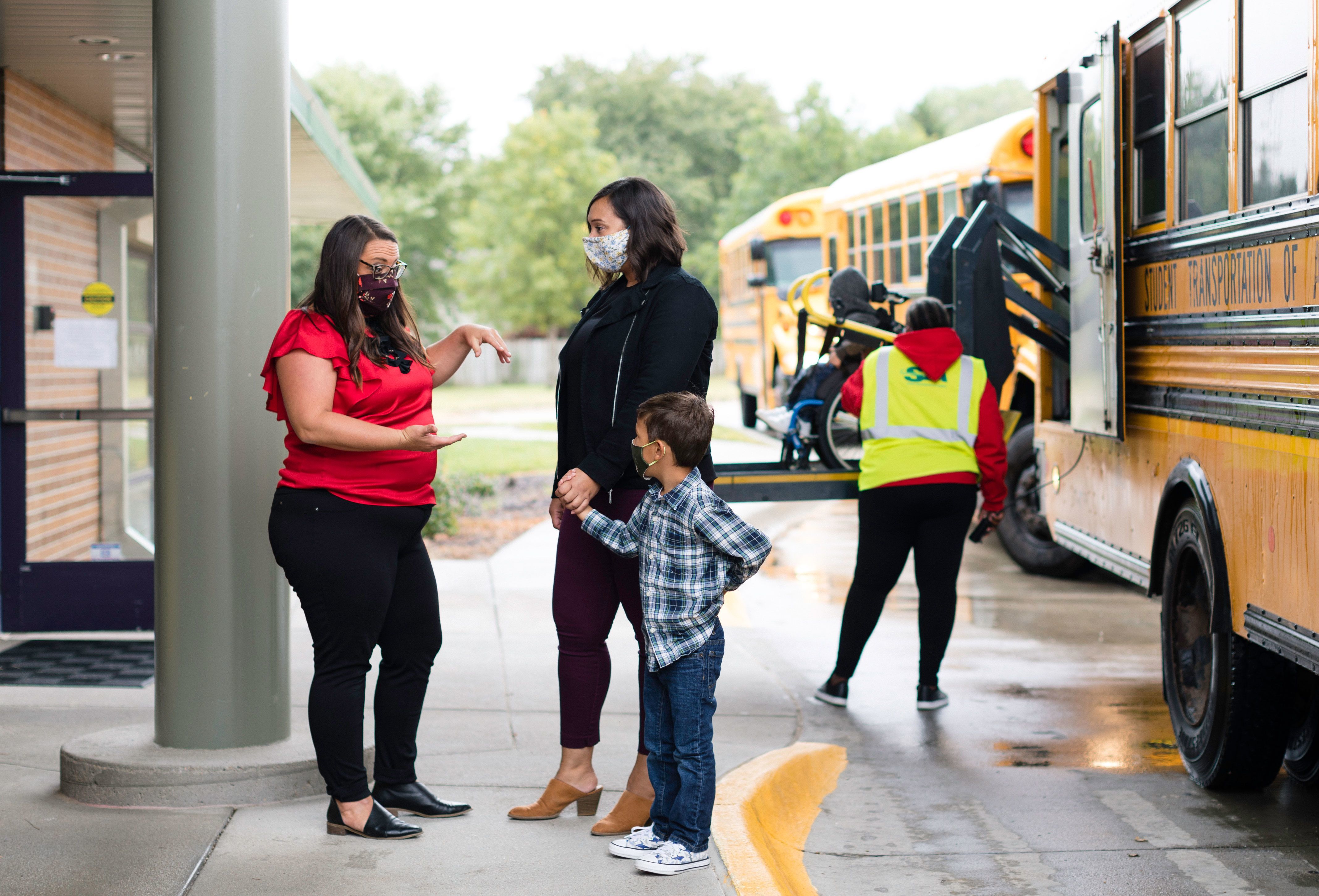 We are committed to the belief that nothing should prevent children from having quality childhood experiences or from reaching their fullest potential.
Currently serving nearly 600 children from birth through 21 years of age, CRCC is distinctive to our community. Both of our centers offer a full continuum of comprehensive care, programs and services for special populations while providing all children, special needs and typical peers alike, the opportunity to find security, support and mutual understanding. Our innovative services are need-driven without replication, all within single locations to provide ready access to a range of tools for success. 
We assist families with children who are typically developing, at risk (drug exposed, neglected and abused), medically fragile, developmentally challenged, facing mental health/behavioral challenges or enduring conditions that include, but are not limited to, cerebral palsy, down's syndrome, feeding and seizure disorders, pre- and post-transplant conditions, spinal injuries, traumatic brain injuries and autism spectrum disorders.  

Bringing our community together
CRCC offers many resources, but we also team up with other organizations to provide everything our families may need. For instance, we collaborate with United Cerebral Palsy of Nebraska to provide The Tech Tools Lending Library and host Family Focus events. We're proud of our existing partnerships and continue to reach out across our community in pursuit of serving all the needs our families may have.

Advocating for our families
CRCC is continuously committed to amplifying the voices of our community's children and families. We unite with Nebraska policymakers to lead transformative legislation that maintain and improve child health and well-being.
Recently, we have:
Defeated student physical restraint bill
We were grateful to join CRCC families, community supporters and partner organizations in successful opposition of LB 147, a bill that would have increased the use of exclusionary discipline and physical restraint practices in schools while exempting teachers and other school officials from liability if a child were injured from physical intervention by an adult.
Signed priority bills into law
LB 955, passed as part of LB 956, provides enhanced consumer and provider protections for those whose health services are covered by state-managed care companies. LB 1100 passed as part of LB 1008 the fiscal year (FY) 2020-21 state budget bill. This bill called for provider rate increases for behavioral and mental health services in the Medicaid and Children's Health Insurance program. The bill also included funding to support services for those individuals of the priority one category currently on the Developmentally Disabled waiver waitlist.
Transitioned children to the Developmental Disabilities waiver
In 2018, the State of Nebraska implemented age-specific changes to the Medicaid Aged & Disabled (A&D) Waiver program. Nearly 20% of CRCC families relied on the A&D waiver for access to medically necessary health services. Thanks to the work of key elected officials in the Legislature, the support of CRCC and other advocates, the State of Nebraska agreed to begin transitioning children who are no longer eligible for services under the A&D waiver to the Developmental Disabilities waiver. CRCC is committed to helping our children and families navigate the coming changes by offering client advocacy training.
Contact us to learn more about our advocacy work.