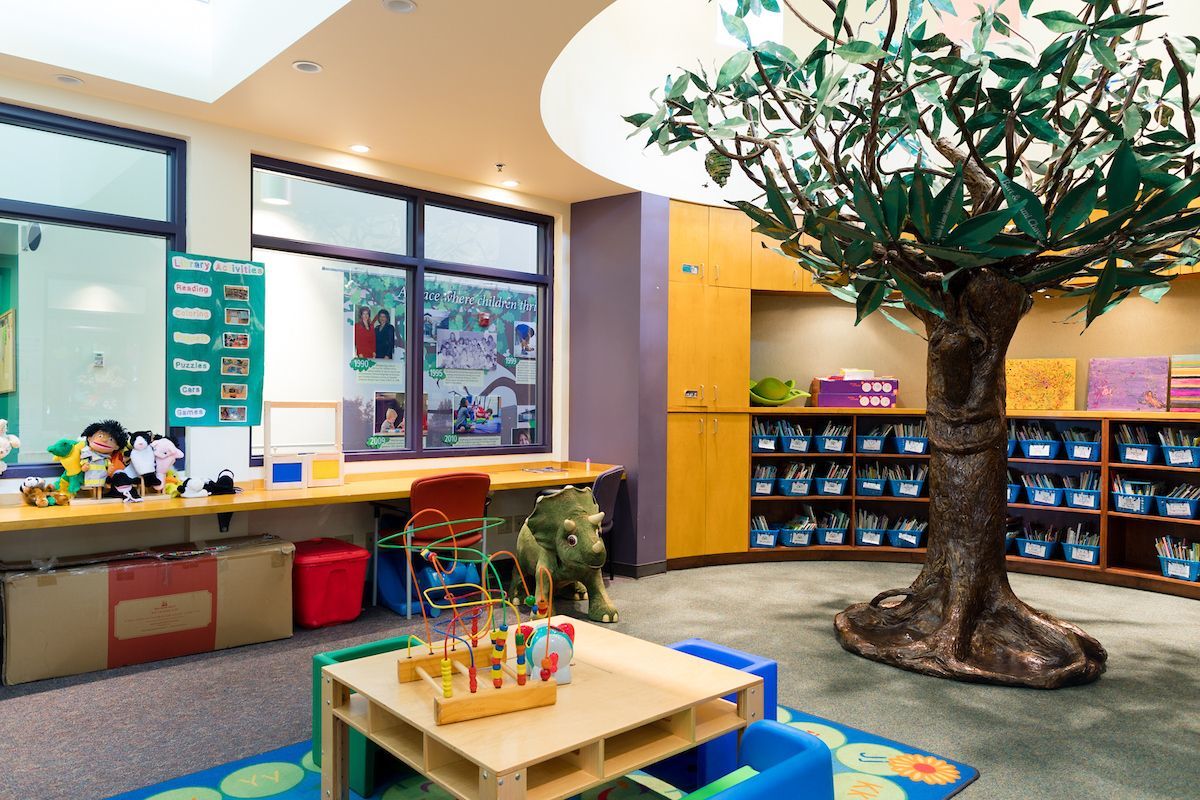 View updates on our facilities and specialized services, as well as what our team is doing to lead in the Omaha community. 
 
COVID-19 Update
8/25/2021
Due to an increase in the community spread over the last few weeks, beginning August 25, 2021, CRCC will be moving into Tier II of our COVID-19 protocol. This will be in effect until September 24th, at which time we will carefully re-evaluate the situation and make a decision for how to continue.
At this time all clients will be dropped off/picked up at the front desk and CRCC staff members will help escort all clients to their classrooms. 
CRCC will also only be allowing pre-approved visitors into our centers. Contracted employees, school/EDN therapists, state visitors, etc. will be asked to remain masked and meet with the client outside of a classroom in a common space.  Any questions can be directed to Morgan Grot, COO, at mgrot@crccomaha.org.
Family updates
Both CRCC centers are open for families to resume our care. The CRCC team is committed to keeping our facilities as clean as possible while operating with extreme caution. That means constantly wiping surfaces and requiring staff to wear masks. We believe we can never be too safe, especially when caring for vulnerable children.
As we continue to maintain a safe, clean environment for our medically fragile children, we will always need more Personal Protective Equipment (PPE). If you'd like to help CRCC continue maintaining this important environment for the children in our care, consider donating today.
Contact us to learn more about our innovative childcare.

Fever policy
The following policy is used to determine when a child with a fever needs to go home, stay home or is eligible to return to CRCC. This policy is implemented by all CRCC staff. 
Any child with a temperature greater than 100 degrees may not attend CRCC.
If a child develops a fever while in our care, their guardian will be notified and the child will need to be picked up within 60 minutes of the phone call. They will be isolated away from other staff and children until the parent has picked them up.
If a child is prescribed antibiotics, they may return to the center 24 hours after the start of antibiotics.
If a child appears to be ill, and is without a fever, it is at the nurse's discretion whether or not the child may attend CRCC at that time.
A child with a fever may return to CRCC when they remain fever-free for 24 hours without the use of fever-reducing medication AND with a doctor's note stating the child may return to our center, OR if the child remains fever-free for 72 hours without the use of fever-reducing medication.
Please follow CDC guidelines to help prevent your child from contracting the virus, monitor your child for possible COVID-19 symptoms and follow CDC recommended protocol if you suspect your child is ill. Thank you for placing your trust in CRCC as we continue to find new solutions. 
Please contact our president Anne Constantino at 402.895.4000 with any additional questions.

Online opportunities
CRCC's Learning Together at Home activity is now free to download. This activity guide includes 40+ fun, educational projects for families to enjoy together. 

CRCC is now providing telehealth therapy services to our families and the Omaha community. Telehealth is a great advantage to our children and their families, and we will continue for the foreseeable future. We are offering OT, PT, SLP, and behavioral health therapy via virtual appointments.