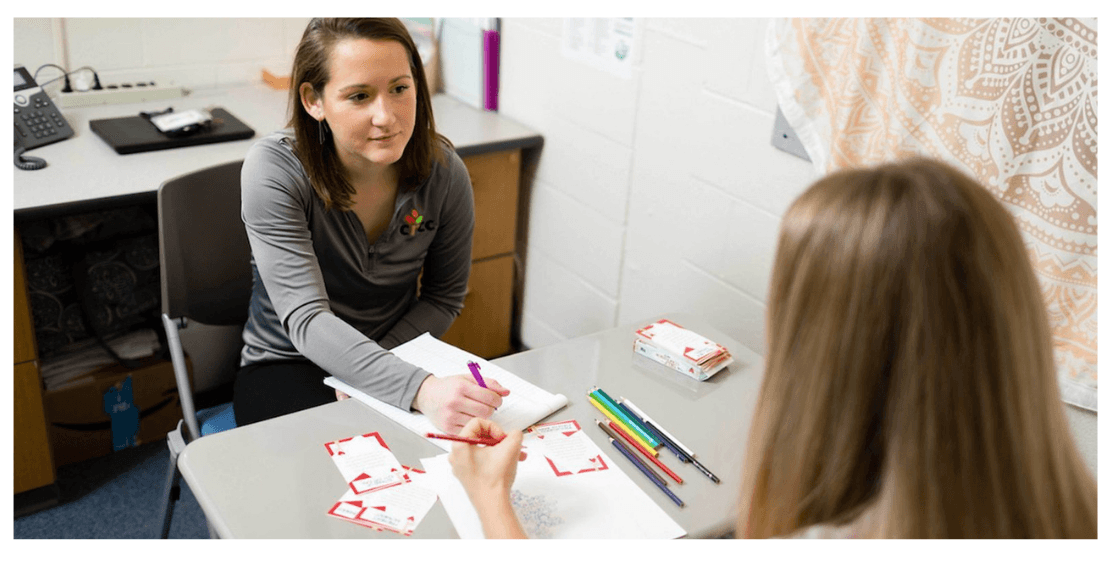 We are excited to let you know about a new opportunity this summer at the CRCC.  Amber Gillmore, who is a CRCC Licensed Independent Mental Health Therapist (LIMHP) specializing in Art Therapy, will be offering individual and family therapy services over the summer months to children and adolescents.  
Amber has experience working with children and adolescents ages 5 to 21 with varying needs.  Her art therapy education and specialized skillset enable her to work with a wide range of verbal skills a child or adolescent may have, ranging from nonverbal to highly verbal.  Examples of areas that can be developed through art therapy and other therapeutic interventions are building connections with others, increasing expression, coping with feelings, stress management, positive identity formation and processing trauma.  She considers herself to be a person-centered therapist which means services are adapted to fit each child or adolescent and their family's needs. 
Amber also has experience in working with families in family therapy.  Family therapy is a great way to communicate and review the skills worked on in individual therapy so there can be a transfer of learning for the child to settings outside of CRCC.  Family therapy can also help parents cope with the demands of parenting and the specific needs of their children.   Psychotherapy is a service that may be eligible for coverage through your insurance company. For more information about services and payment options please call the center at (402) 895-4000 and ask for Sue Ellis or email sellis@crccomaha.org.