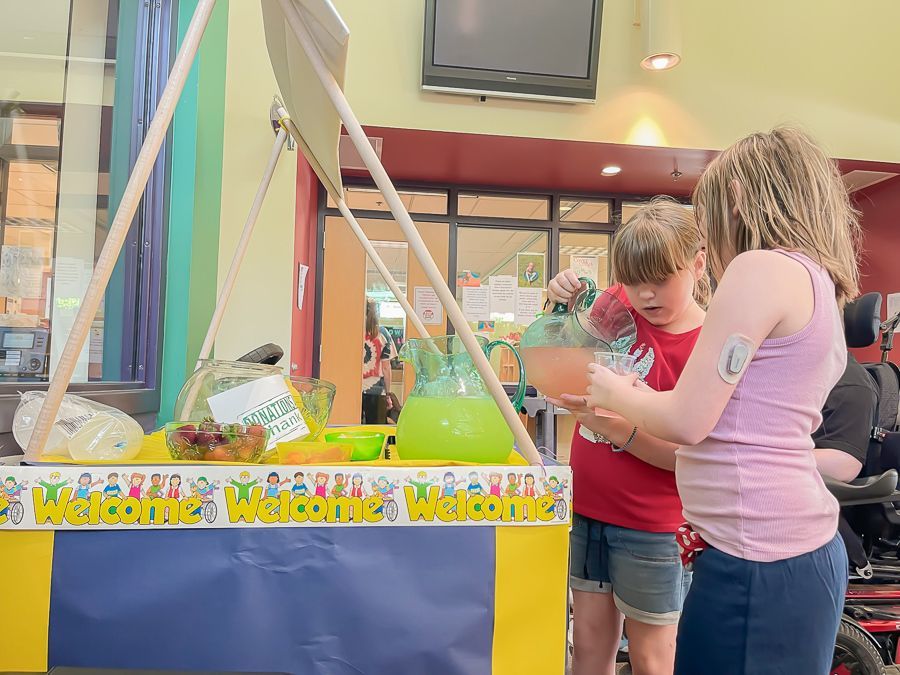 This summer, our school agers started a lemonade stand! The lemonade is sold a couple of days each week and all of the money that they earn goes towards special classroom parties. This initiative helps teach our school agers valuable life skills including, communication, customer service and counting money.
Interested in supporting their cause? The week of July 6, lemonade will be sold on Tuesday and Thursday from 3:00-5:00 and will alternate to Monday, Wednesday, Friday 3:00-5:00 the following week. This schedule will rotate throughout the summer. The lemonade stand is only open at our NW location at this time. 
Any questions can be directed to Katie at, ksquier@crccomaha.org.