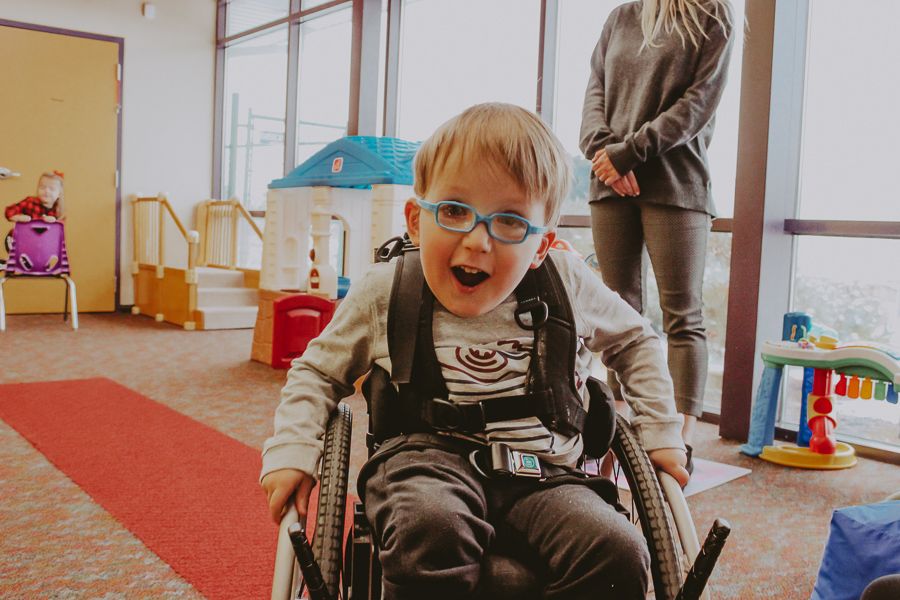 Introducing an exciting new learning opportunity for Omaha preschoolers
Our exceptional preschool uses an Integrative Peer Program, which provides all children the opportunity to interact and learn in the same classroom.
What is an Integrative Peer Program?
All children benefit from interacting with same-aged peers.  Our program promotes curiosity, learning, friendships, and understanding, while celebrating each other.
Typically developing children must be evaluated to be considered for the preschool. If you would like to have your child considered to be part of the Integrative Peer Program, please call the CRCC location that you are interested in to secure a spot for the application process.
Program Details
There is a $185 enrollment fee, which will be collected only if your child is selected to participate in the program. This fee will hold your spot for the upcoming 2019-2020 school year and be applied to your first week of care.
·      The preschool will open in August 2019.
·      $185/week: includes breakfast, lunch and two snacks each day.
·      Care is available year-round from 7 a.m. – 6 p.m., Monday – Friday.
·      Children must be 3 years old, and no older than 5 years old, by Aug. 1, 2019.
·      Outdoor and indoor play areas for gross motor daily.
·      Onsite OT, PT and speech therapy. 
Curriculum
Learning Together Preschool uses a theme and project-based approach that will enable children to acquire information and learn concepts through meaningful hands-on opportunities and experiences. Learning Together Preschool promotes learning through purposeful play, choice based activities, and meaningful experiences that are relevant to the child and their development.
The Big Garden-Farm to School is a national program that has three components: CRCC garden installation, garden education, and local foods procurement. They will be installing edible gardens at each of our centers and bring their educators into the classroom to share gardening, cooking, nutrition, and preserving skills every week.
During the growing season, food produced in the garden is used for snacks and distributed to families for use at home. This program connects participants with their local food system as we enjoy local food snacks, meet local farmers, and even visit farms in the area.
Questions?
Northwest Location
2010 North 88th St

402-496-1000 (ask for Michele Benford or Martha Sopinski)

Southwest Location
5321 South 138th St.

402-895-4000 (ask for Michele Benford or Martha Sopinski)