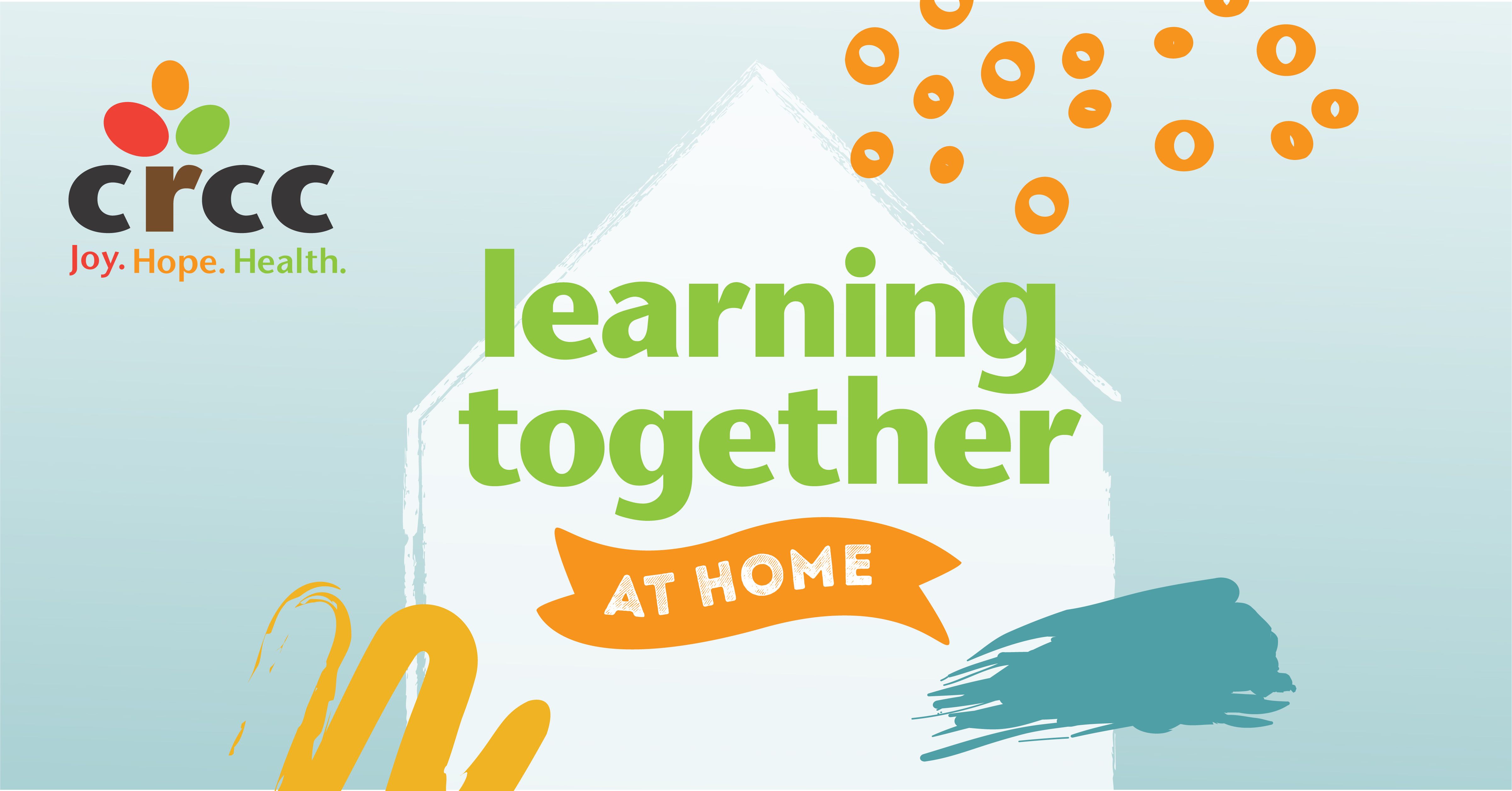 Whether you're near or far, here or there, we can learn together anywhere!
The outbreak of COVID-19 has changed our daily lives faster than anyone could have imagined. In order for our community to do our part in stopping the spread, schools and child care centers closed for the remainder of the year. Although it's the right decision, this leaves many families in the dark on how to properly continue education for their child and keep a sense of routine.
CRCC's team of teachers, leaders and associates have combined compassion and expertise to create the Learning Together at Home Kit for Omaha children ages birth-8 years old and their families. Each kit contains a schedule for 30+ days of activities, supplies to complete those activities, and access to educational video content for daily guidance. Activities do not need to be done consecutively, many can be done for an unlimited amount of time with very little repurchasing. This kit ensures your child has routine activities to enhance their learning and development during this unknown time. The Learning Together at Home Program comes with a workbook that builds on developmental milestones, their competencies, and an instructional guide that helps families and caregivers adapt and/or manipulate each activity.
Each kit's proceeds go toward supplies costs, support for our CRCC families and the salary of our hardworking staff. CRCC is a non-profit organization, meaning we do not work for the purpose of monetary gain. Our organization is suffering a great loss as we keep our centers closed to protect our medically fragile children. By purchasing this kit, you are helping us continue to serve these families now and in the future.
We've also created the opportunity for you to purchase two kits, one for your family and one for a family in need. CRCC will handle the delivery of that kit if you choose to support another Nebraska family.
You can expect all your supplies and information to be available for curbside pickup 10 business days after your purchase. We will notify you by email when your kit is ready.
If you live outside of Omaha-metro's learning community, shipping is available. Please select the shipping option at checkout. 
For any questions, please contact Brooke Studt, our Director of Education, at bstudt@crccomaha.org.  

Thank you for supporting our mission of joy, hope and health!