Family Focus Event- Amazing Pizza Machine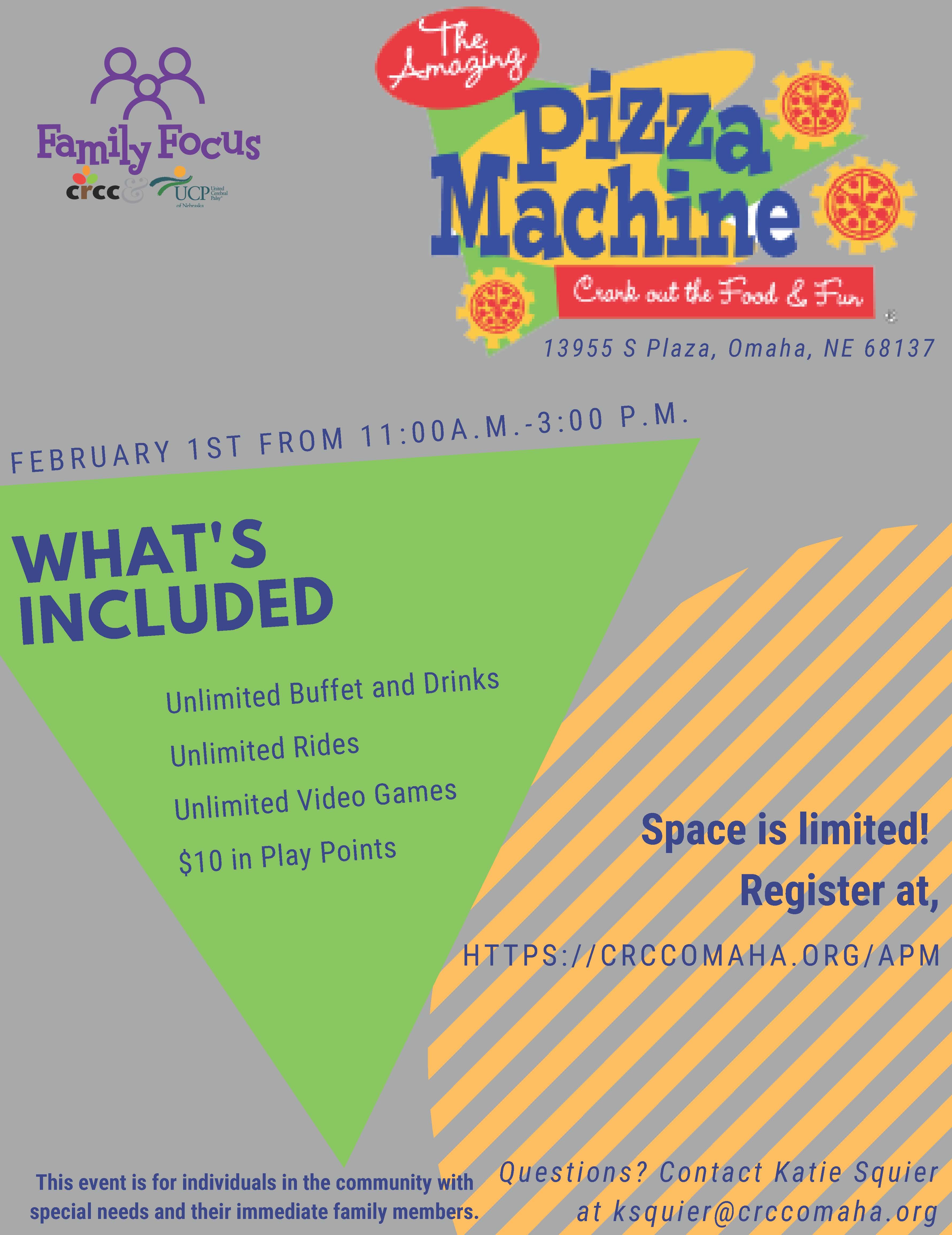 Join us on February 1st for our next Family Focus event at The Amazing Pizza Machine! The event includes unlimited buffet and drinks, unlimited rides, unlimited video games, and $10 in play points.
This event is for individuals in the community with special needs and their immediate family members.