Focusing on hope
Family Focus Events bring families of individuals facing similar challenges together. It provides families with a great opportunity to draw strength and knowledge from each other, relax, socialize and have fun. Family Focus provides a variety of family-friendly events every year that are typically free of cost.
Family Focus Events are made possible by the Enrichment Foundation and in collaboration with United Cerebral Palsy of Nebraska. 
For more information on activities please contact:
Katie Squier, Media Specialist Intern
(402) 895-4000
ksquier@crccomaha.org
This event will be $35 and will include hors d'oeuvres, wine, and crafting. We will be creating door signs that would make a perfect holiday gift or be a super cute addition to your front porch. CRCC will be providing all of the necessary materials. We hope you can join us!
Family Focus- Elf the Musical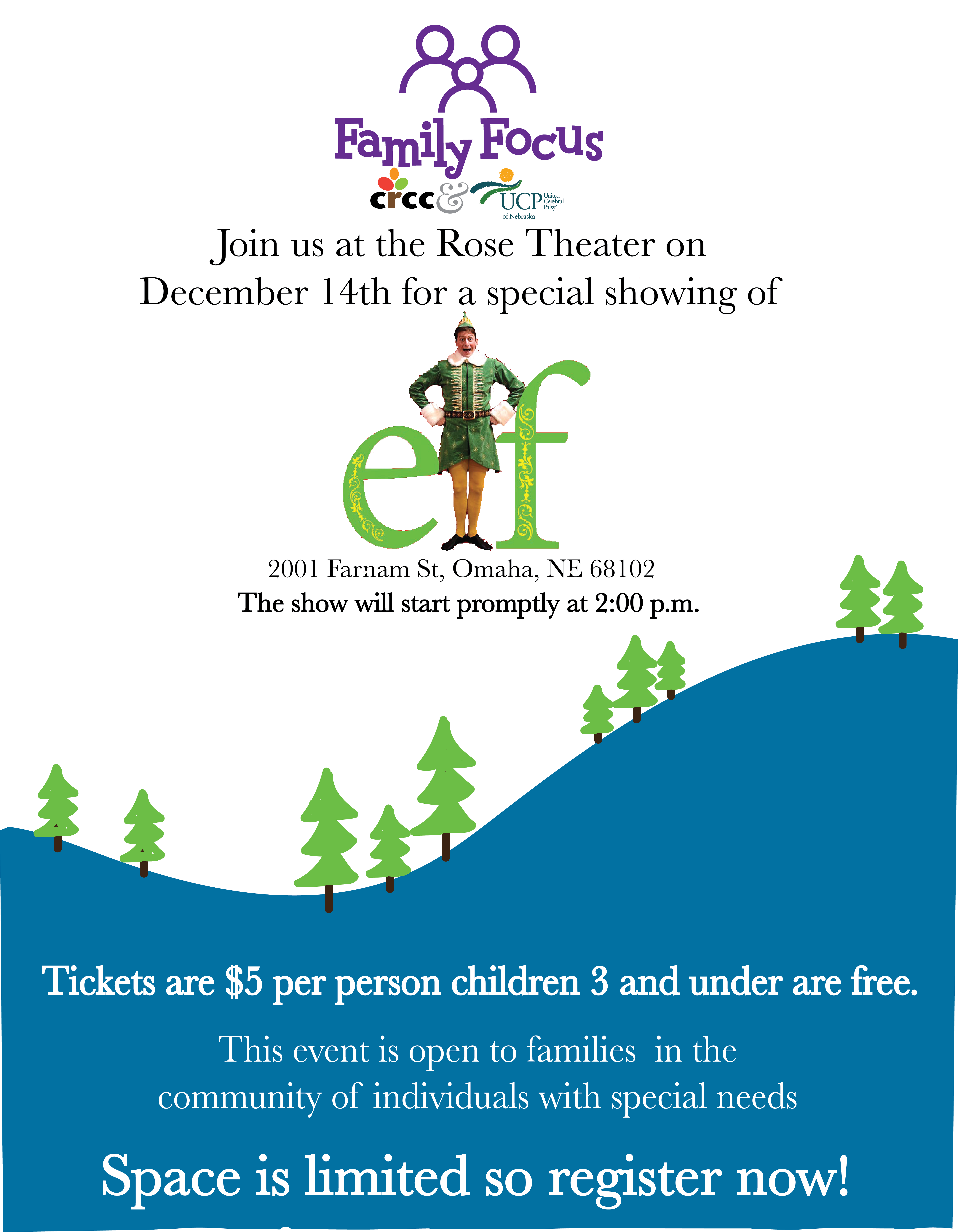 Please join us for our next Family Focus event at The Rose Theater for a showing of Elf the Musical! The show is on December 14th and will start promptly at 2:00 p.m. so arrive early! The run time of the show is two hours plus a 15-minute intermission. Tickets are $5 and children 3 and under are free.
Join us for our annual holiday party! If you plan on attending please print and fill out the form, so we have an accurate number of guests. We are so excited for this event and we hope to see you there!