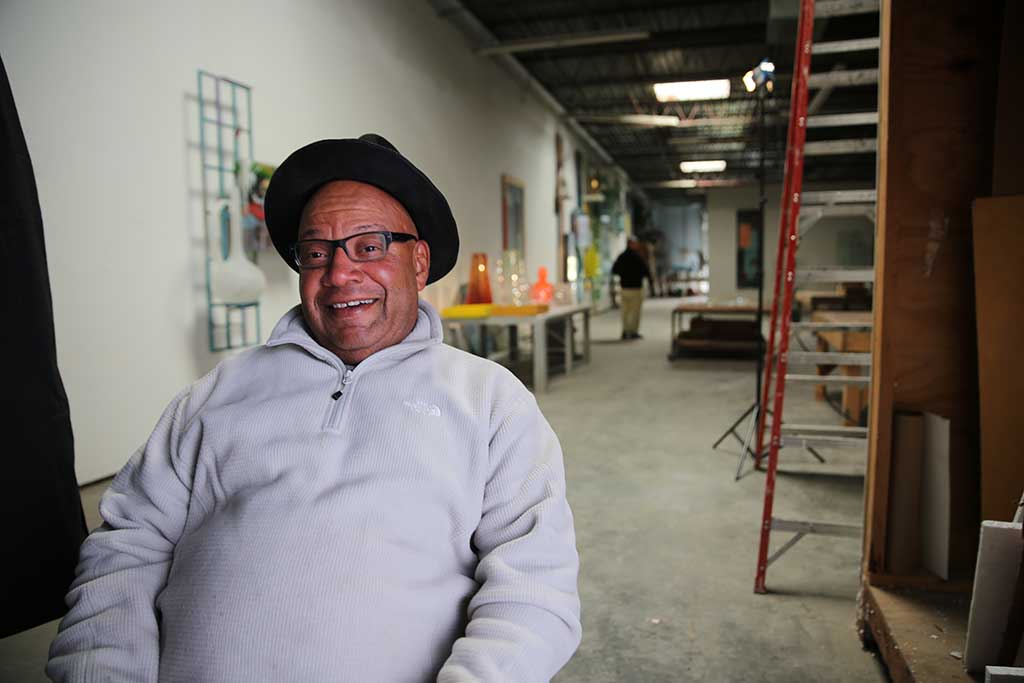 Therman Statom - sculptor, glass artist, and painter - is most notably known as a pioneer of the contemporary glass movement for his life-size glass ladders, chairs, tables, constructed box-like paintings, and small scale houses; all created through the technique of gluing glass plate together.
Throughout his career, public artworks have been permanently installed at prominent locations including the Los Angeles Public Library, Corning, Inc. Headquarters, the Mayo Clinic, San Jose Ice Center, the Toledo Museum of Art, and the Jepson Center for the Arts in the Telfair Museum, Savannah as well as several hospitals across the country.
In 2016 CRCC partnered with Therman to create an exhibit at Kaneko utilizing painted glass designed by the center's children. This display has been reborn into the table centerpieces available to own at the event.